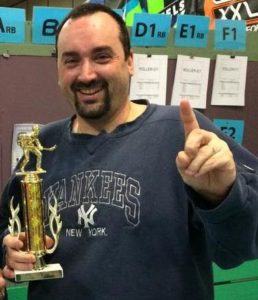 Congratulations to winger Kenny Herren for earning his first-ever scoring trophy with the Jokers of Doom! Herren not only had the most goals (11), but also finished atop the division in total points (18).
Choas forward (and former Joker) Nick Lachance had an opportunity to leapfrog Herren, but was held to only two points in his teams' final game of the season. "I'm just happy to have be part of such a good team that's ready for the challenge of the playoffs." Herren said.
Herren earned the Most Assists title in April 2015, but this marks his first time leading the division in either goals or points for the Jokers.