Jokers Drop Finals Opener, 4-1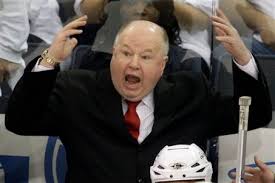 The Jokers of Doom came off their playoff semi-final win on a high after putting together a solid game and a good third period to secure the victory. In this game however things started on a sour note as the Hurricanes opened the scoring at 7:26 with a goal by Frank Guest on a wicked wrister from the side boards. The Jokers would quickly tie the game on a tip in power play goal from Josh Berrelli. Jim Salkins fired a shot from the point that Berrelli got just enough of the get past the goaltender. Once again the Jokers don't like keeping leads for long and the Canes again would go ahead on a goal at the 3:01 mark. The period would end with a 2-1 lead for the Hurricanes and a 9-5 shot advantage.
The Canes would put more 2 more on the scoreboard in the second on 2 unassisted goals by different players at 5:30 and 2:52. The middle period would end with the Jokers outscored 2-0 and out shot 10-7.
The third period would see very little in the way of good chances with both teams basically playing out the game. In boxing terms the Jokers probably pulled out a 10-9 win in the third period even they were out shot again but only by a 6-5 margin. The Jokers will hope to carry some positive momentum into game 2 on Sunday night.